Our Vision
We are committed to keep our patients in the comforts of their home for as long as the quality of life can be maintained in a safe and healthy environment. We will provide our patients with a new rejuvenation focus for living through natural healing, nurturing, comforting, and dedication. The beauty stands in the care we provide.

Our Philosophy
We believe that our patients must receive the highest quality of care through an ongoing assessment and a responsive health services delivered. By caring for our employees and supporting their efforts through extensive training and education, each patient will receive the highest quality of care available. It is our commitment and goal to set new standards in home health care to our community.

Our Mission
The mission of Fresno Yosemite Health Care, Inc. is to provide a highest quality of care to our patients by providing extensive case management and home health services.



Our Administration

John Jay Mendel RN/PT,
President and Founder of FYHC
35 years in nursing field
over 10 years of DON, Administrator, Executive Director
Played a principle role in 11 successful companies
Experienced in SNF, HHA, & ICF licensing and operations
---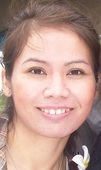 Vatsana Vongsavanh RN/BSN,
Cofounder and DON of FYHC
7 years experience operating home health agencies and as DON
9 years experience in acute care and home care
---